We're celebrating our launch across the digital airwaves with a tour this July sharing music and mayhem with dates at ELEVATOR Shanghai, OIL Shenzhen and ZHAODAI Beijing featuring some of the beating hearts of the BAIHUI crew and community.
All proceeds from the tour go to keeping the station alive and broadcasting. We appreciate and want to thank our community so much for your support as we continue to optimise the listening experience and invite more wonderful programs and guests to the BAIHUI airwaves.

Don't miss the BAIHUI Launch Tour as it comes to a city near you!

https://baihui.live/
Poster Visuals by Tob Tob
ELEVATOR, Shanghai
Line Up:
Laughing Ears (Live)
Frau
Slowcook
Knopha
Tob Tob (Visuals)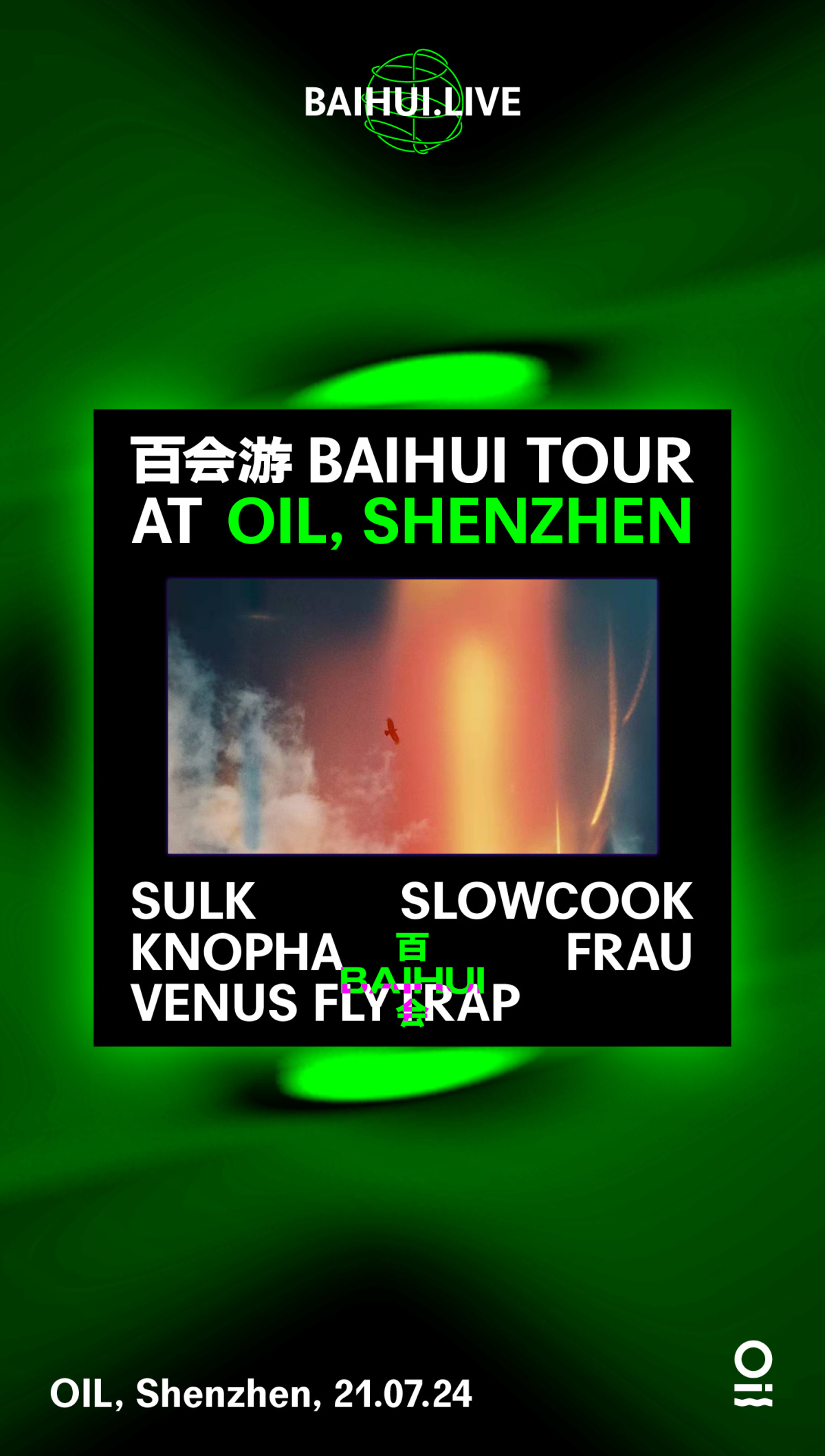 OIL, Shenzhen
Line Up:
Sulk
Knopha
Frau
Slowcook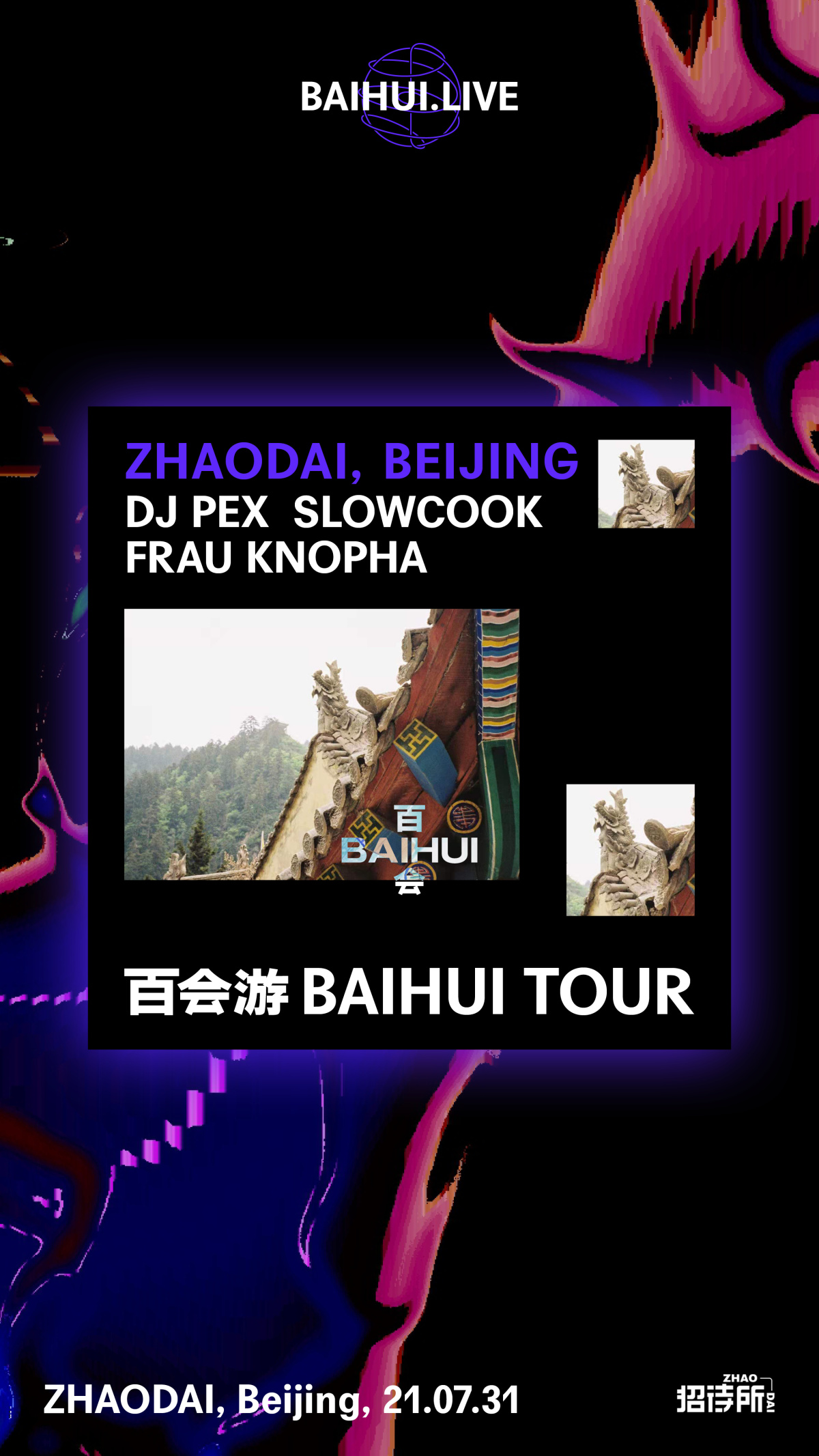 ZHAODAI, Beijing
Line Up:
Dj Pex
Frau
Slowcook
Knopha